---
TAPESTRY POEM
Life is But a Weaving
My Life is but a weaving
Between my God and me
I cannot choose the colors
He weaveth steadily.
Oft' times He weaveth sorrow;
And I in foolish pride
forget He sees the upper
And I the underside.
Not 'til the loom is silent
And the shuttles cease to fly
Will God unroll the canvas
And reveal the reason why.
The dark threads are as needful
In the weaver's skillful hand
As the threads of gold and silver
In the pattern He has planned.
He knows, He loves, He cares;
Nothing this truth can dim.
He gives the very best to those
Who leaves the choice to Him.
Here at Victory Baptist Church We would like to extend a warm
welcome to you and invite you to come and Worship the Lord with us, in
spirit and in truth.
Psalms 150:1 -6
1 Praise ye the Lord. Praise God in his sanctuary:
praise him in the firmament of his power.
2 Praise him for his mighty acts: praise him according to his
excellent greatness.
3 Praise him with the sound of the trumpet: praise him with the
psaltery and harp.
4 Praise him with the timbrel and dance:praise him with stringed
instruments and organs.
5 Praise him upon the loud cymbals: praise him upon the high
sounding cymbals.
6 Let every thing that hath breath praise the Lord. Praise ye
the Lord.
---
COME WORSHIP WITH US!
OCTOBER 9, 2022
SUNDAY SCHOOL 10:00 a.m.
MORNING WORSHIP 11:00 a.m.
REV. PHILLIP CRAWFORD WILL BE PREACHING.
---
OCTOBER 16, 2022
NO SUNDAY SCHOOL
MORNING WORSHIP 10:30 a.m.
THE GREESONS WILL BE SINGING.
REV. PHILLIP CRAWFORD WILL BE PREACHING.
---
GOD BLESS AMERICA!
---
PSALMS 33:12
Blessed is the nation whose God is the Lord: and the
people whom he hath chosen for his own inheritance.
Let us Pray diligently, for our Country.
2 Chronicles 7:14
If my people, which are called by my name,
shall humnble themselves, and pray, and seek
my face, and turn from their wicked ways;
then will I hear from heaven, and will forgive
their sin, and will heal their land.
---
PSALMS 122:1
I was glad when they said unto me,
Let us go into the house of the Lord.
---
COVID UPDATE:
All though the State has lifted many of the Restrictions
we still want to be mindful of others.
We still encourage Mask to be worn.
Social distancing
and Hand washing.
Always be aware of the State guidelines.
We thank you!
---
If you would like to send Bro. Larry Ritch
a thinking of you card. Please mail it to:
1101 Dunn RD S.E.
SILVER CREEK GA. 30173
---
What do the Scriptures say?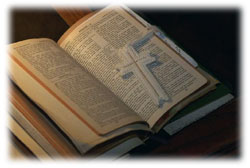 JAMES 1:19-20
19 Wherefore, my beloved brethren, let every man be swift
to hear, slow to speak, slow to wrath:
20 For the wrath of man worketh not the righteousness of God.
JAMES 1:26
If any man among you seem to be religious, and bridleth not
his tongue, but deceiveth his own heart, this man's religion
is vain.
---
Some Graphics provided by:
www.myfreeclipart.com
Please send
Prayer Request to:
victory1440@yahoo.com
Our Church theme :
2 Peter 3:18
But grow in grace, and in the knowledge
of our Lord and Savior Jesus Christ. To him be
glory both now and for ever, Amen..
If you have any questions about our Church
or suggestions about our web-site,
please send us your email.
---
---
As children bring their broken toys
With tears for us to mend,
I brought my broken dreams to God,
because He was my friend.
But then, instead of leaving Him
In peace, to work alone,
I hung around and tried to help,
with ways that were my own.
At last I snatched them back and cried,
How can You be so slow?
My child, He said,
What could I do?
You never did let go.

EPHESIANS 2: 1 - 10

vs. 1 And you hath the quickened, who were
dead in trespasses and sins;

vs. 2 Wherein in time past ye walked according
to the course of this world, according to the
prince of the power of the air, the spirit that
now worketh in the children of disobedience:

vs. 3 Among whom also we all had our conversation
in times past in the lusts of our flesh, fullfilling
the desires of the flesh and of the mind; and were
by nature the children of wrath, even as others.

vs. 4 But God, who is rich in mercy, for his great
love wherewith he loved us,

vs. 5 Even when we were dead in sins, hath
quickened us together with Christ, (by graced ye
are saved;)

vs. 6 And hath raised us up together, and made us
sit together in heavenly places in Christ Jesus:

vs. 7 That in the ages to come he might shew the
exceeding riches of his grace in his kindness
toward us through Christ Jesus.

vs. 8 For by grace are ye saved through faith;
and that not of yourselves: it is the gift of
God:

vs. 9 Not of works, lest any man should boast.

vs. 10 For we are his workmanship, created in
Christ Jesus unto good works, which God hath
before ordained that we should walk in them.